Entrepreneurship: how generating income impacts the self-esteem of women in vulnerable situations
By Isabel Assis, Income coordinator at the Dara Institute
The relationship between income generation and the recovery of self-esteem at the Dara Institute is proven in practice through the discovery of skills and talents.
"I never imagined I could do this" is one of the phrases we hear many, many times in our training courses. The surprise is not just to try a delicacy that came out of the oven and is praised by the team, as it is also discovering yourself capable of preparing something special with your own hands.
Our challenge in the Income area is to ensure that the head of each family served – most of them are women – discover at least one skill that can be improved to the point of generating income. Those who have the ability to braid hair, for example, in the hairdressing course learn new techniques, perfect their work, learn to value it and charge for it. More than generating an extra resource, these women are now set up as a provider of beauty services.
We noticed that from the moment that these women are trained, they begin a transition towards changing their reality, not only for them, but for the family as a whole. Having no job or other income impacts self-esteem and can keep people in a state of inertia. This leads to a vicious circle that leads people to give up looking for alternatives.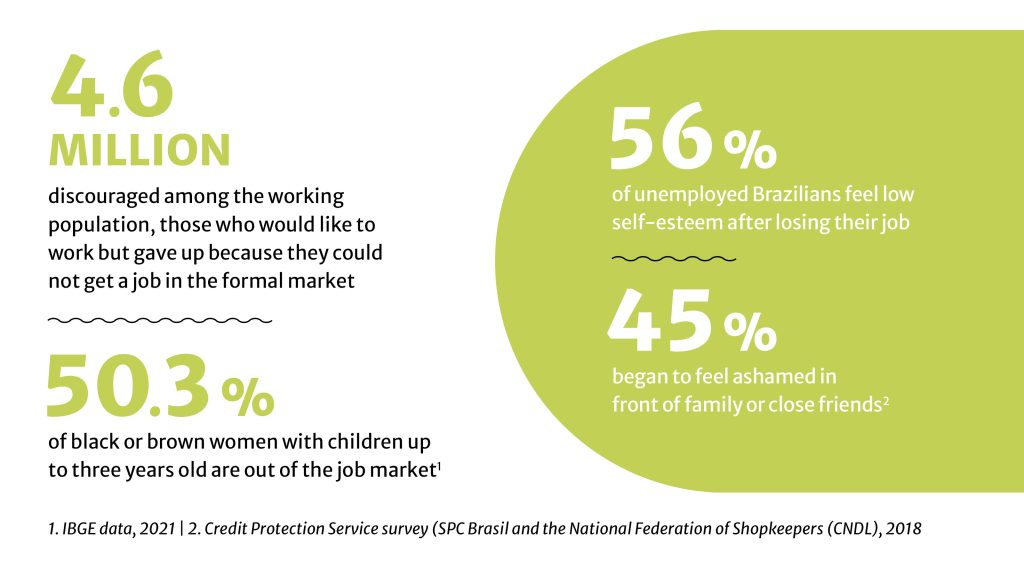 From the moment they discover skills and start generating income, they become more confident, and this ends up being reflected in other areas, such as health, education and housing. That's why we don't walk alone. Income is the engine of the first changes.
Work also involves breaking the cycle of poverty. The family context in which they were raised and live to this day seems to be the only possibility, that of living in scarcity. It's not just generating income, but making them reflect on their role in the world, in the family, in the community. What can they do differently? What can you offer your children that you didn't have yourself as a child?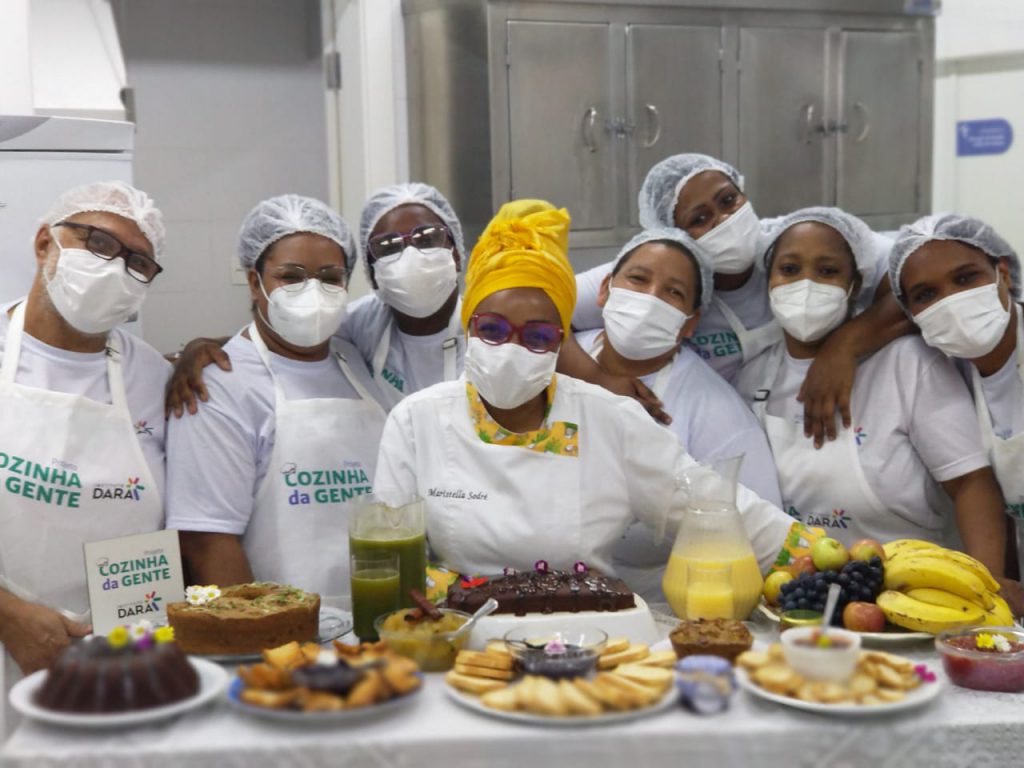 Sometimes, they arrive without being able to look us in the eye, for many different reasons: shame for believing they are incapable of doing something well, insecurity fueled by the lack of encouragement throughout life and even the trauma of domestic violence.

The rescue of these women's self-esteem is carried out during the follow-up journey at Dara. They just need someone to look at them differently, welcome, listen and show them new ways to break the cycle of scarcity and poverty.
When low self-esteem gives way to self-confidence, changes emerge: they put into practice what they learned here about food in their homes, many return to the classroom, start taking care of their health and, therefore, of themselves. All this knowing that they are capable, not only of doing something, but of generating income from their skills and talents.
At the graduation ceremonies after completing our courses, I've heard testimonials from women who are grateful for being looked at. Invisibility leads to reflection, but we show that they have their own space and we invite them to occupy it. Our work is so meaningful on this front. We support people on a journey to discover that they are capable and that this ability changes the reality of an entire family.